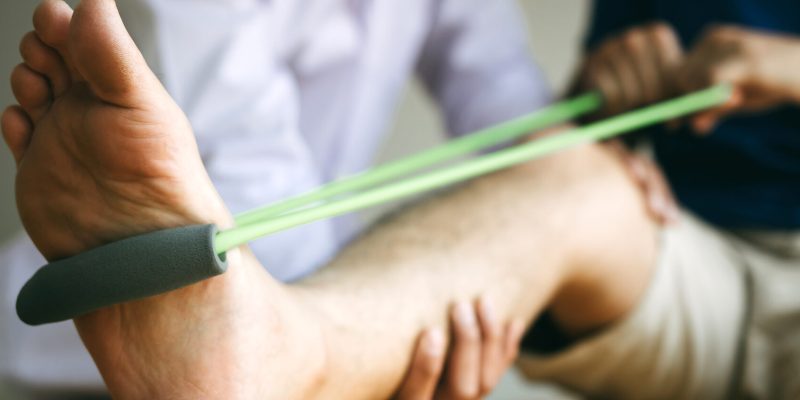 At Apex Performance and Chiropractic, we know that sometimes it takes a variety of treatments to address an individual's pain and discomfort which is why we will always tailor your treatment plan to your specific set of symptoms. One of the techniques we often incorporate into your plan is Corrective Exercise.
Research has shown that when you pair manual therapy (chiropractic adjusting and muscle work) with rehabilitative exercise, this is when you get the best results. The primary goal when anyone comes into our office is to relieve you of your pain but keeping you out of pain is the next step. We aim to achieve this through Corrective Exercises. In our office these are designed to be simple at home movements that work to strengthen and/or stabilize muscles and joints to restore normal biomechanics. These movements may also be used to improve range of motion or to help maintain the improvements to a patient's range of motion from work done within the clinic.
One of the Corrective Exercises we utilize at APEX is the McKenzie Method (or MTD). This method includes a variety of exercises and techniques designed to promote healing and prevent future injury. These may include exercises to improve posture, range of motion, and flexibility, as well as specific movements to alleviate pain and discomfort. One of the key features of the McKenzie Method is its emphasis on self-treatment. Patients are taught how to recognize and respond to changes in their symptoms and are given tools and techniques to manage their own pain and prevent future problems.
When working with you, we will go over 1-3 exercises in the clinic to ensure you know how to properly perform them and then ask you to do them at home between appointments.
It is important to note that the Corrective Exercises we utilize in our office are not physical therapy. If we determine that a patient would be best served through more intense physical therapy, we will make the appropriate referral.
We are here to ensure that each patient receives a care plan that will most effectively relieve pain and get you feeling back to normal. Click below to schedule your new patient exam to get started with developing your personalized treatment plan.